Music education & Piano lessonS
Some people only dream of meeting their favorite musicians, I teach mine.
A highly qualified and accomplished Musician, Accompanist, Lecturer and Piano Teacher, Irina Klamka has had more than twenty-five years of professional experience.
Born in Russia, Irina achieved a High Distinction for both her Diploma in Music and her Bachelor of Music with honours Degree from the Saratov State Conservatorium of Music.
Her musicianship was influenced and developed under the direction of outstanding educators in Music from the Russian Piano School of H.N. Neuhaus and M.I. Grinberg,
In Australia, Irina graduated from Griffith University with a Master"s Degree in Music Studies.
Irina's talents range over many areas of expertise. She has accompanied strings, wind instruments, vocal and choral; and has performed as opera repetiteur. In addition, Irina has been a successful lecturer in Piano at the Australian Institute of Music. Her teaching capabilities were recognised in 2015, 2016 and 2017 when she was awarded, on each occasion, The Certificate of Distinction in the category of Most Outstanding Private Teacher ( AMEB NSW ).
Irina believes "the study of music is a wonderful, spiritual practice".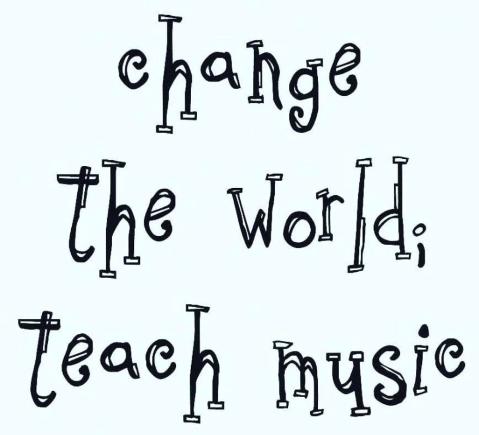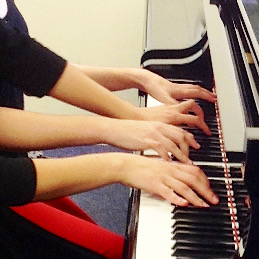 WELCOME
Welcome to the Central Music School (CMS). We are now open for private tuition for all ages, with group classes starting in 2019.
After teaching piano for 20 years at the Australian Institute of Music, I am excited to be setting up my own school. This will allow me to follow my own clear vision of music education which has the potential to get results that both students and their parents desire as was apparent in my students" result this year as follows:
In the August 2018 Musicianship exams all of my 17 students did well: 6 students achieved an A+ or High Distinction (3 students scored 100/100), 10 students achieved an A or Distinction, 1 student achieved a B or Credit.
While in the June 2018 Piano exams they also excelled - 5 students achieved an A+ or High Distinction, 5 students achieved an A or Distinction, 1 student achieved a B+ or Credit.
WHY name it the CENTRAL MUSIC SCHOOL?
There are a couple reasons, one is obviously because the school is in the centre of the city of Sydney and all roads lead to our door. The other is to reflect my own Russian heritage and pay homage to the Central Music School of the Moscow Conservatorium, which is well known as one of the most famous and prestigious music schools in the world. Over the years many of Russia"s best musicians have graduated from the Central Music School of Moscow and have gone on to do great things. I share a similar vision and philosophy for my Central Music School.
As development on the school and this website progress, there will be weekly updates, so please check back regularly.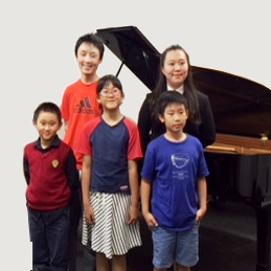 YOUNG MUSICIANS
THE BENEFIT OF LEARNING THE PIANO FOR YOUNG MUSICIANS
Learning music is about more than just playing the piano. It can also:
positively affect intelligence
shape the way a child"s brain develops
positively affect child"s mental and physical development
improve coordination
improve memory
help with the development of language skills
help children understand math and science
benefit a child"s health.
The study of music is a wonderful, spiritual practice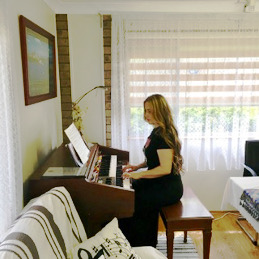 MUSIC FOR LIFE
Ignace Jan Paderewski: "Music, the most beautiful of arts, will always have its fascination as well as its educational benefits. Music is one of the greatest forces for developing breadth in the home. Far too many students study music with the view to becoming great virtuosi. Music should be studied for itself. The intellectual drill which the study of music gives is of great value - there is nothing that will take its place. And in addition, the study of music results in almost limitless gratification in later life in the understanding of great musical masterpieces".
piano CLASSES.
The quality of one's performance reflects the quality of one's practice. Practising must be INTERESTING and never boring! How to make practice productive? First rule: practice must be done REGULARLY. Vladimir Horowitz, a virtuoso pianist, who performed till his eighties, expressed it the best: "If I skip practice for one day, I notice. If I skip practice for two days, my wife notice. If I skip practice for three days, the world notices".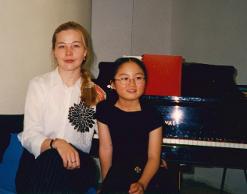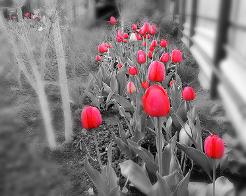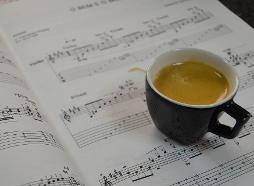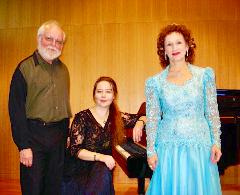 © Copyright Central Music School