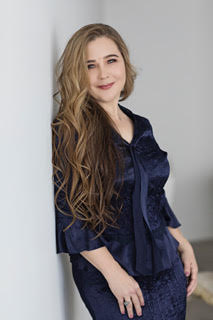 Irina klamka
Irina Klamka is a highly qualified and accomplished Musician, Accompanist, Music Lecturer and Piano Teacher, with more than 25 years' professional experience including as a successful lecturer in piano at the Australian Institute of Music (AIM).
a
Engaged as a Teacher and Lecturer by AIM since 2000. Irina has taught classical piano at tertiary level and for Young/Open students. With an enviable record of successful student results, Irina is expert in preparing students for AMEB, ABRSM, Trinity, and HSC exams, achieving close to 90% Distinction or Higher Award for students sitting the practical piano AMEB examinations, together with 99% of her students achieving Distinction or High Distinction in written examinations.

Irina's success is demonstrated by her receipt of the AMEB - Certificate of Distinction for Most Outstanding Private Teacher in 2015, 2016 and 2017. Irina is proud of her students who have been prize winners of numerous Eisteddfods and other performance competitions. Some of Irina's students have been awarded musical scholarships at the most prestigious schools in Sydney, as well as Encore nominations and performances in year 2015 and 2016.
With classical training from the Russian School of Music. Irina deploys a sought after teaching style that brings quality results and explores greater depth of talent within her students.

Irina's teaching philosophy is grounded in the discovery of Beauty; Knowledge, with strong musicianship; Simplicity utilising a systematic approach to disipline; and Consistency, through her own developed curriculum.

An accomplished performer and teacher, Irina has deserved and respected reputation as a positive and successful educator. To support these expectations, Irina has an enduring commitment to achieving excellence in learning outcomes for all of her students providing hands on support to assist them realize their goals.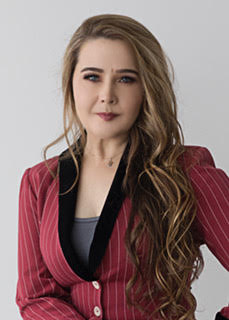 IRINA KLAMKA
Accomplished Musician, Accompanist Music Lecturer & Piano Teacher M: 0409 650 210 E:irinaklamka@me.com
ACHIEVEMENTS
CERTIFICATES & AWARDS
AMEB - Certificate of Distinction
Awarded for achieving Top 5 in category for 'Most Outstanding Private Teacher'
Preliminary to Licentiate, Written Subject
CAREER HISTORY
Australian Institute of Music, Sydney, Australia
Piano Teacher
Kuznetsk Musical College, Russia
Piano Teacher and Accompanist
Saratov State Conservation of Music, Russia
Piano Accompanist

QUALIFICATIONS
The College of Teachers, London, United Kingdom
Certificate of Educational Studies (COES), (Practical)
Griffith University (Australia)
M.MUS, Master of Music Studies
Saratov State Conservation of Music (Russia)
B.MUS (Hons) HD Perf, Bachelor of Music (High Distinction)
Kuznetsk Musical College (Russia)
DIP.MUS (HD). Diploma of Music (High Distinction)
PROFESSIONAL AFFILIATIONS
Member, Music Teacher Association of New South Wales (MMTA)
Member, Accompanist GUILD of New South Wales


© Copyright Central Music School